Welcome to Romsey Relax. I run a 2 day hypnobirthing course using the Natal Hypnotherapy method. Please see the pages on the menu for birth stories, course dates and booking details. I will be delighted to talk to you on the phone -- simply fill in the contact form.Courses are run in a venue easily accessible via the M27, near Romsey - I have a lovely new venue - watch this space for photos.
I am also delighted to be running the Pregnancy Relaxation Hour at New Forest Birth Centre, along with Zana Parker my fellow hypnobirthing practitioner - See this page . For each person who attends we make a donation to the birth centre funds. Please contact Barbara if you are interested in coming along, Barbara4c@yahoo.com
For information about general hypnotherapy, overcoming anxiety, please see this page - Hypnotherapy. Please note I am not accepting new clients for the remainder of 2017.
If you are interested in pregnancy relaxation sessions and hypnobirthing courses (Natal Hypnotherapy) , please read on, and you might like to read the birth stories on the left hand side bar. Course dates can be found here.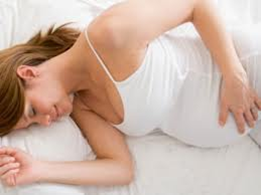 Romsey Relax...

Hypnotherapy in South Hampshire

Natal Hypnotherapy - invest in preparation for calm confident birth.

Doesn't everyone love a

positive

birth story? Here are stories from couples who attended courses before Christmas.

Neither of these births happened as they had imagined. This shows how Natal Hypnotherapy techniques can be used and adapted to whatever situation you may find yourselves in.

If you would like to

talk to the couples,

I can put you in touch!

Jamie and Thom - their first baby born at the New Forest Birth Centre; and Laura and Rich - planning a home birth for baby number 2, but still a positive birth at Princess Anne.

Would you like to see your birth story here? if so check out the course, see when is best for you to attend. details of the course are on the following pages and course dates here . If you would like a 1-1 session I am now booking these approx 4-6 weeks ahead.

Pregnancy Relaxation Hour

runs on a Monday 7.15 - 8.15 pm at the New Forest Birth Centre, Ashurst, £7 per person. No need to book, just bring pillows/small cushions, a blanket, and/or anything you need to make yourself comfortable for the relaxation and the discussion session. Please contact me if you have any questions and "like" my facebook page Romsey Relax to receive regular updates.
Please note that our 1-day courses are booking rapidly. Please contact us NOW to ask about latest availability for group classes and one-to-one sessions, as the website may not reflect today's situation! Oh, and here's another birth story showing how Natal Hypnotherapy can help -

Sara expecting her first baby.
Testimonials...

I will be happy to put you in touch with couples who have attended my courses so you can ask any questions

.

What partners say …..
"I left the day feeling very excited about the birth!"

"I did not think a day about pregnancy would go as fast or be as relaxing."

"I have learnt more about how to relate to J's feelings, to manage my concerns."

"The hypnosis is wonderful. Talking through mind maps was a real help too."

"An excellent workshop that I would thoroughly recommend for both men and women - particularly good for men as it really can engender confidence and clarify the man's role in proceedings. "


What mums to be say …..

"Barbara was a fantastic trainer, already feel 10x more confident about labour than I did first thing this morning! Will definitely recommend to friends and family."

"I believe I can do this!"

"I have finished the course feeling calmer about the birth, and I feel I have the tools now to make it a more positive experience."

"I'm so glad we did the workshops and found Natal Hypnotherapy- it will make a massive difference to birth, and life in general."



"Our trainer is very knowledgeable and sought to address individual couples concerns about birth. She very much tailored the workshop to our needs. "




Mother-to-be expecting third baby



"I'm still ecstatic after the birth, and although it was hard work, I wouldn't call it painful… I'm so glad I found out about Natal Hypnotherapy and went on the workshop, it made such a difference to the labour and my life in general as you can use it elsewhere. "




Second time mother , achieved vaginal birth after caesearean (VBAC)




Natal Hypnotherapy TM
Natal Hypnotherapy is the UK's leading provider of hypnosis for birth workshops and award winning CDs.
I am a fully registered Natal Hypnotherapy practitioner for South Hampshire, covering Winchester, Southampton, Salisbury, and Romsey. I work with my colleague Zana Parker offering group workshops and one to one private sessions, as well as individually tailored birth preparation sessions. I am a hypnotherapist too, training with the Hampshire School of Hypnotherapy, to offer additional support for those with anxiety and fear of birth (tokophobia).
Two Day Course
The Natal Hypnotherapy(TM) programme comprises a two-day course for a mother-to-be and partner. The course can be taken at any time during pregnancy.
You can attend in different months. We recommend you attend day 1 (Natural Pain Relief) as soon as you can so that you can begin practice and you may find you feel calmer about pregnancy and some women report they sleep better. Day 2, Practical Birth Preparation, is best at a later stage in pregnancy. On this day you will reinforce your relaxation practice and learn how to prepare for birth with skills such as massage, positions for pregnancy, labour and birth. We address partners' concerns and will develop skills for communicating with birth professionals. The 2 day course culminates in developing your plan together ,for all stages of your labour, birth and the early hours with your new baby.
Free materials worth £65!
Before you buy relaxation downloads at £10 each....you will have course materials, and a package of Natal Hypnotherapy tracks to download, for you both to continue practising relaxation. There is even a special track for birth partners! The more you practise, the easier you will find it to relax deeply.
Additional materials - book/download package special offer
*subject to availability*
When you book a course, you can buy Maggie Howell's book "Effective Birth Preparation" (RRP £9.99) and a voucher, to purchase an additional download of your choice for £18 (RRP 19.99). You could choose the Labour Companion/Birth Music download, or the Postnatal wellbeing track. or Companion to Breastfeeding, You will collect this package at your course or I can post these to you for a small postage charge.
Additional downloads and CDs are available from the well established Natal Hypnotherapy range, favoured by over 100,000 customers.
It's for Dads too...
Women's partners or birth partners are encouraged to attend, to experience self hypnosis for themselves, and to work with the woman to find out how best to support her in labour, gain techniques for working with the professional team attending her, and to consider how they can attend to their own needs. One dad commented - "At no time during the birth did I feel like a spare part".
Group workshop or one to one?
Group size is small for Natal Hypnotherapy workshops,typically up to 5 couples, so that everyone has the time they need. We ask you to complete a questionnaire before the workshop so that we can prepare ahead.
If the course dates don't suit you, or if you simply prefer to do the course alone or with your partner, you can request a one-to-one session.. We can hold the session in your home for a small additional cost to cover travel and time.
Two by two..
Do you have a friend or relative who is pregnant and would also benefit from the course? We could run a course for 2 couples in one of your homes, and save you both money!
Baby shower gift certificates
What better baby gift for a colleague or friend, than preparation for a calm birth experience - it will outlast baby grows, tiny vests and even travel systems!

Barbara Wyant
Natal Hypnotherapy Registered Practitioner
B Sc (Hons) Midwifery
B A (Hons)
Diploma in Antenatal Education (NCT)
Diploma in Hypnotherapy (DipHSH)